Updated 1 May 2020
We are living in unprecedented times that have changed the way we learn and interact as a community. Even if your health has not been directly impacted by COVID-19, the physical restrictions, emotional stresses and financial pressure may take their toll — and for many people, suddenly transitioning from a school environment to at-home learning may add further pressure still. We would like to acknowledge and thank the work that parents and carers have done at home to ensure the safety and wellbeing of their children at this time.
Along with school classrooms across the country, the Conservatorium has had to quickly adjust to a new way of learning and teaching. We would like to give some examples of the strategies that have already been implemented across the Conservatorium and outline our Return to Face-to-face Teaching strategy.
Online lessons using Zoom
INDIVIDUAL LESSONS
From 27 March 2020, all face-to-face lessons at the Conservatorium were replaced with online lessons using Zoom. Individual lessons in schools were offered times online with their teachers.
As of 25 May 2020, teachers were able to return to face-to-face teaching at the Conservatorium. The following timeline outlines teachers' expected return dates:
25 May 2020 (Week 5) - return to face-to-face teaching

Kym Beare,
Alan Buchan,
Hannah Caterer,
Di Cork,
Brett Dallas,
Manduway Dutton,
Col Gutteridge,
Annette Hamilton (Wednesday & Thursday only),
Noelene McGrane,
Rick Mead,
Matt Parnell, and
Jordan Wett

1 June 2020 (Week 6) - return to face-to-face teaching

James Craswell, and
Ian Hocquard

8 June 2020 (Week 7)

​​​​​​​Annette Hamilton's remaining students return to face-to-face teaching

20 July 2020 (Term 3, Week 1) - return to face-to-face teaching

Tracey Barnier,
Tammy Clark,
Jacquie Langston,
Emily Maslen,
Todd Power, and
Samara Redman
All parents will be contacted to confirm their child's return to face-to-face teaching. Parents will be given the option to continue learning online if they prefer.
EARLY CHILDHOOD MUSIC
Early Childhood Music classes have been offered since the beginning of Term 2 at a discounted rate. If you have a young child (ages 3 months to 5 years) who would like to join Brookie Gillett online, please contact the Office.
Parents will be contacted toward the end of Term 2 to discuss arrangements for Term 3.
ENSEMBLES
Tamworth Youth Philharmonia and Sinfonia have been running online ensembles from the start of Term 2. All other ensembles are currently suspended.
Administration update
The administration staff have been working hard from home throughout the holidays to prepare for Term 2.
From Wednesday of Week 3 (13 May), administration staff will return to working from the Office, and members of the public may visit to pay invoices and other tasks that cannot be easily completed online or over the phone. Strict social distancing measures will be in place, so please follow the directions of staff and signs around the building.
Changes to AMEB exams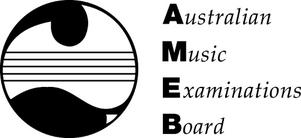 AMEB NSW has advised that the First Regional Session has been deferred to the Second Session. This means that our AMEB exams will be scheduled between 21 September and 24 October (instead of August). Read the AMEB update here.
As such, we have extended the due date of Exam Nomination forms until 26 June. Please ensure your forms are returned in person to the Office, or scanned and emailed to Ian Hocquard (IHocquard@thecon.com.au) before this date.
We would like to remind you that all AMEB exams do not need to be completed sequentially. In the event you are unable to sit your exam this year, the Conservatorium may be able to arrange an "in-house exam" with another Conservatorium teacher to assess the students' progress. Your teacher may recommend you prepare for the next grade level and skip this years' exams altogether. Please speak to your teacher about this option if it's something that interests you.
Postponed concerts & events
AMEB Workshops have been postponed (22 August 2020)
Grigoryan Brothers have been postponed to 22 October 2020.
Bruce Matiske has been postponed (27 March 2021)
Ian Munro and Ying Ho (Musica Viva) have been postponed until 2021 (date to be announced)
Haydn Ensemble has been postponed to 2021 (date to be announced)
Anyone who has already bought tickets to these events will have their tickets transferred to the new dates. If you would prefer a refund of your ticket price, please contact the Office.
We would like to thank you for your continuing support of the Tamworth Regional Conservatorium of Music.
More information