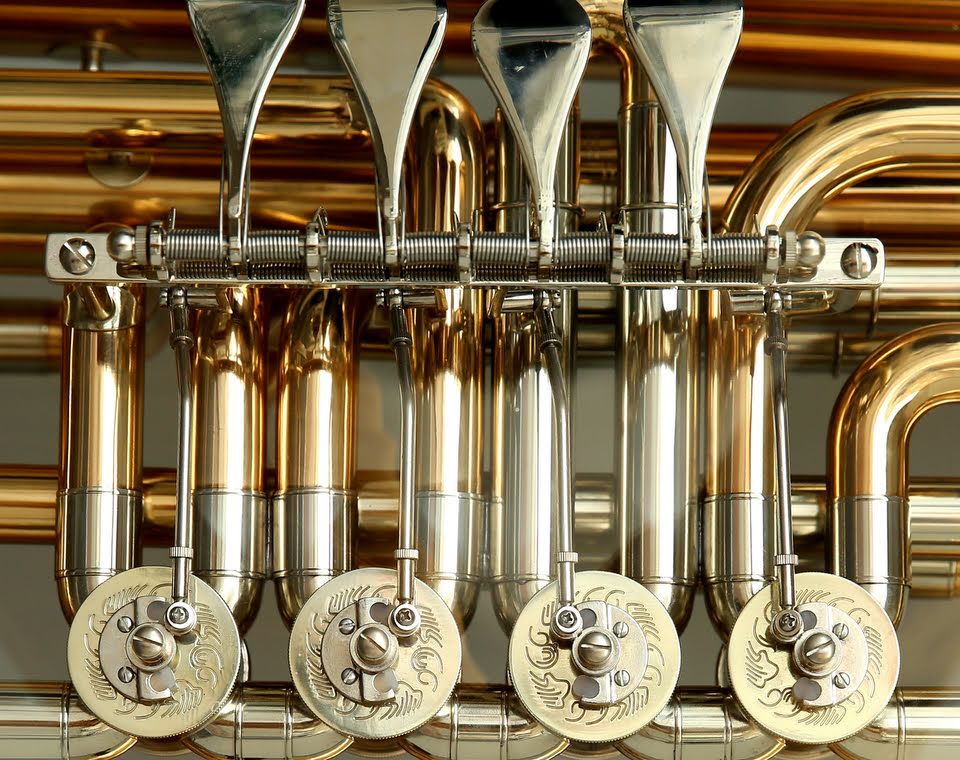 The Con's brass program features Trumpets, Cornets, Flugel Horns, French Horns, Tenor Horns, Euphoniums, Trombones and Tubas. Brass instruments form the core of many music bands, including Jazz, Contemporary and Military bands.
Not only do brass instruments sound great, but they also help to develop breath control, strengthen core muscles, and improve hand-eye coordination. Music on a whole also helps to develop confidence, meet new friends and relieve stress.
INDIVIDUAL TUITION
Lessons are available in blocks of 15, 30, 45 and 60 minutes. All times are negotiable; 30 minutes per week is the most popular length.
SCHOOLS PROGRAM
The Conservatorium offers individual brass lessons at Dungowan Public School, Duri Public School, Nemingha Public School and Timbumburi Public School. For more information regarding lessons in schools, please contact Isaac Smith in the office.
GROUP TUITION
The Conservatorium offers a beginner brass group, Junior pBuzz.
ENSEMBLES
Brass instrumentalists can apply to join either of the Con's orchestral programs, Tamworth Youth Philharmonia or Regional Youth Orchestra.
ENROL NOW
Contact the office for more information or download an enrolment form.