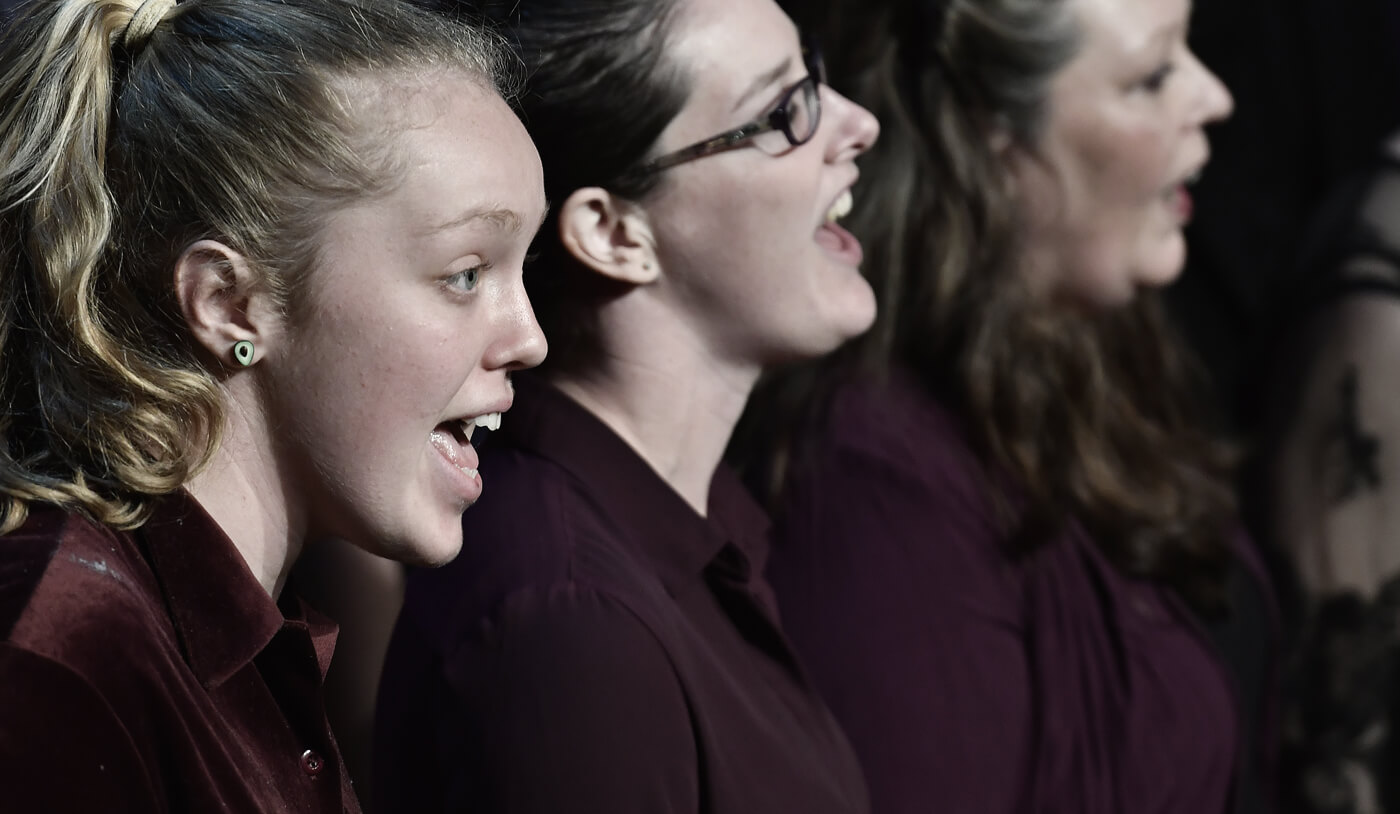 Singing is a discipline that is accessible to everyone. At the Conservatorium, we offer people of all ages a variety of ways to extend their creative expression, by exercising their love of music through the joy of singing.
Individual tuition is available for students from upper primary school age to adults. The Conservatorium also provides a range of ensembles where students can improve their musicianship and develop ensemble skills in a positive, fun, environment.
INDIVIDUAL TUITION
Lessons are available in blocks of 15, 30, 45 and 60 minutes. All times are negotiable; 30 minutes per week is the most popular length.
SCHOOLS PROGRAM
The Conservatorium offers individual vocal lessons at Dungowan Public School and Nundle Public School. For more information regarding lessons in schools, please contact Isaac Smith in the office.
ENSEMBLES
Vocalists can apply to join a range of vocal ensembles at the Con, including Little Lyrics, Primary Choir, Vocal Performance Ensemble, Show Choir or the Conservatorium Chamber Singers.
ENROL NOW
Contact the office for more information or download an enrolment form.